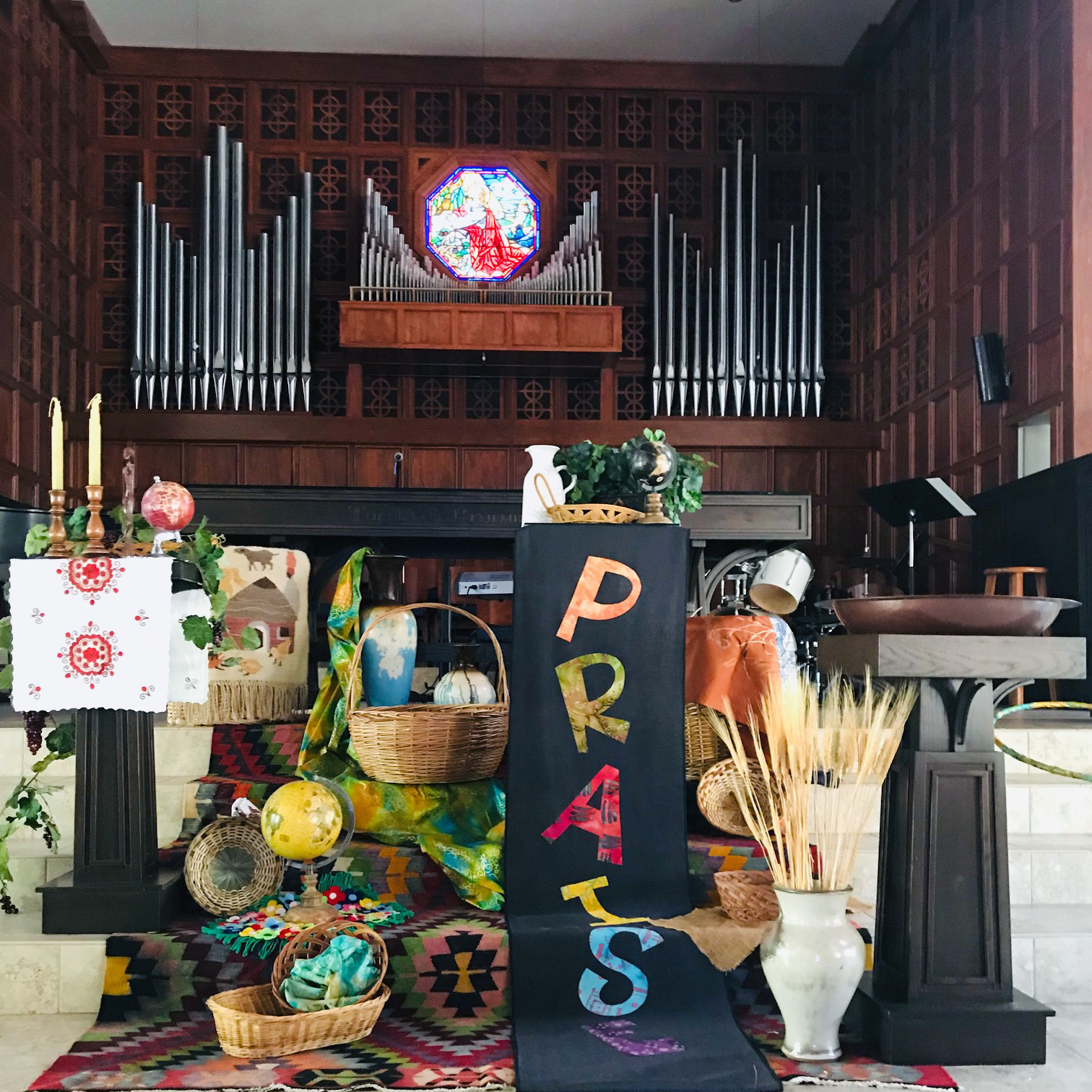 Your spiritual and physical health is our primary concern. Effective, March 15, we will not gather physically for our regular worship services. Instead, we will livestream worship remotely each Sunday at 11:00 am. This pattern will continue for the foreseeable future in response to the COVID-19 pandemic.
With the exception of our preschool, our church office and buildings are closed.  Our preschool's first priority is the safety of students, staff and families. They will be working closely with Sarasota County Schools as they move forward.
We remind you to take good care of yourselves. Wash your hands well and frequently and avoid touching your face.  Disinfect the surfaces in your home, and don't go out unless necessary. Very importantly, if you are older or have a challenged immune system, please be very careful.
If you have questions or concerns, please reach out to our church office staff or Cheryl Track, our Faith Community Nurse.
We will stay in touch – and we very much look forward to when we are able to gather in person again.
The most important news from long ago is still true today: "God is our refuge and strength, a very present help in trouble. Therefore, we will not fear . . . " (Psalm 46:1-2)
Sunday Morning Schedule
First Presbyterian Church of Sarasota typically offers three services.
Traditional Worship in the Chapel at 8:15 a.m (Sept.-May)
Contemporary Worship in the Fellowship Hall at 9:00 a.m
Sunday Classes for all at 10:00 a.m.
Traditional Worship in the Sanctuary at 11:00 a.m.
Our services include music, preaching, readings of Scripture, and prayer.
Communion is typically celebrated on the first Sunday of the month.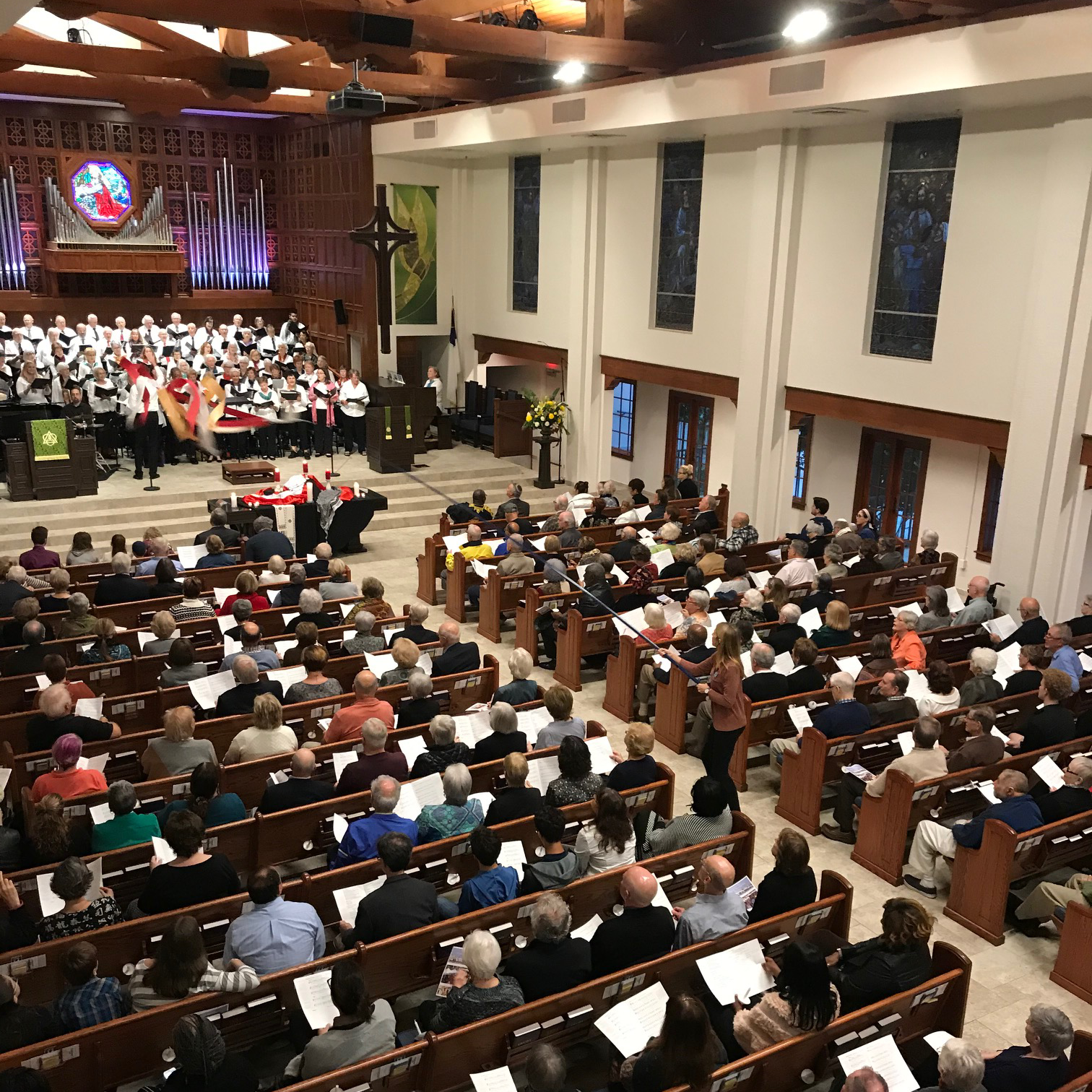 Our traditional service is at 11:00 am in the sanctuary and from September through May we have an 8:15 am service held in the Chapel.
Every Sunday we glorify God through rich liturgy, beautiful choral and instrumental music, and powerful Biblically-based sermons. All are welcome in this friendly atmosphere where you will feel at home, surrounded by people of faith of all ages and backgrounds. Worship bags for children, large print Bibles, hymnals, and bulletins, as well as a T-Coil hearing loop, are available in the sanctuary.
Children are always welcome. We believe that worship is the response of the whole people of God, and that includes children! Children are invited to participate in Children's Moment at the beginning of our 11:00 am service. Worship Packets with children's bulletins, coloring pages, activities, and crayons are also available in the back of the sanctuary.
As a part of our ministry with children, we also provide childcare for infants up through kindergarten from 8:30 am – noon. Childcare is located behind the sanctuary.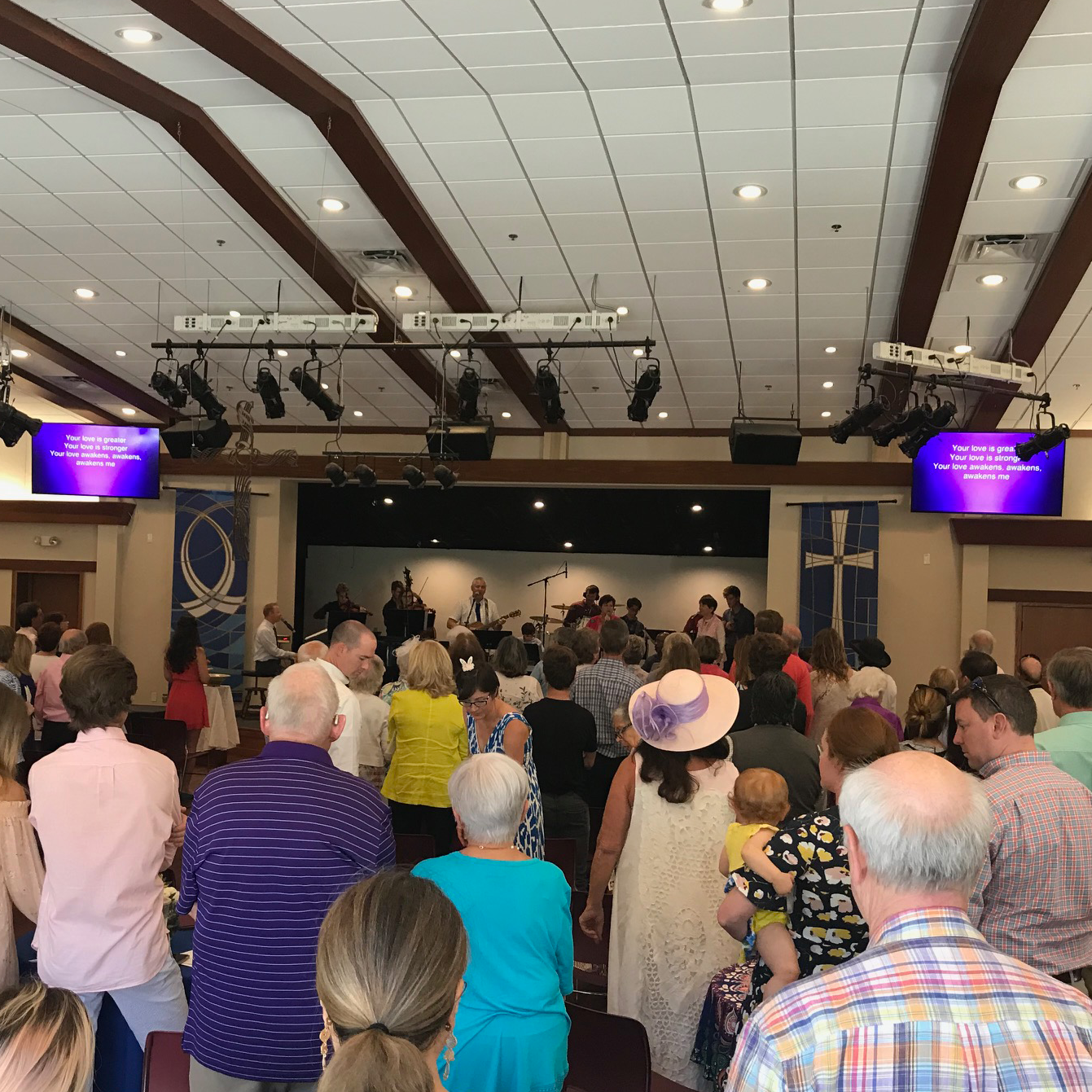 Our New Song contemporary service is a lively mix of ages led by the New Song team in a casual setting in the fellowship hall at 9:00 a.m. every Sunday morning. You will experience a pastoral message which helps you praise God in a variety of ways.
We believe that worship is the response of the whole people of God – and that includes children! Children are always welcome in worship here. However, if your family should need it, we have childcare for infants to kindergartners. Immediately following the "Children's Moment" in the worship service, children ages two through five may be taken to the nursery, located behind the sanctuary.
A children's worship station is loaded with books, Bible coloring pages, quiet activities, crayons, gel pens, and paper.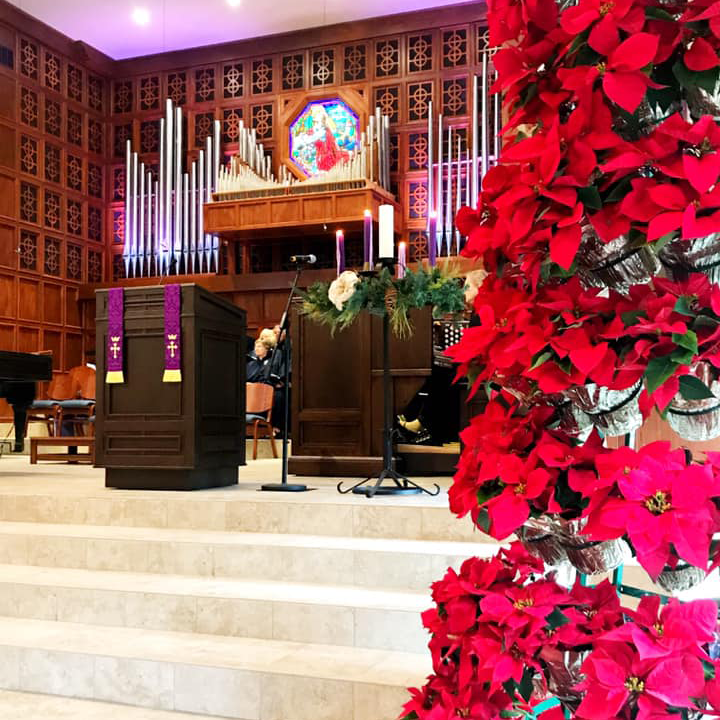 Live Stream of Worship
Our 11:00am Worship Service is broadcast via a live stream every Sunday.  Click here for the live service each Sunday and to view worship experiences from recent weeks.